Responsible partners
UPM
We source our raw material only from responsible suppliers. One of them is UPM.
UPM Timber is committed to sustainability. In addition, all of our sawmills operate using 100% fossil-free energy. We only use certified Finnish raw wood material and utilise state-of-the-art sawmill techniques in order to produce high-quality products. We use the raw material efficiently without waste and we utilise our sawmill by-products in making biofuels, biochemicals and biomedicals, among other things.
UPM Timber has an ambitious goal of continuous improvements in terms of sustainability even though UPM Timber has the industry's lowest emissions from the forest to packaged timber. As a result, Kurikka Timber's products that use UPM's sawn timber have a smaller carbon footprint.
Learn more about UPM Timber's operations and sustainability here.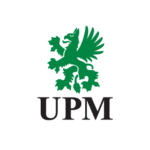 Metsä Group
Metsä Fibre, part of Metsä Group, is one of Europe's biggest producers of sawn timber.
Sustainability and responsibility are integral part of everything we do – from forest to sawmill and from sawmill to finished product.
We use Nordic wood from sustainably managed forests for the resource-efficient production of our products that can replace fossil-based raw materials.
All the wood raw material we use comes from certified or controlled forests in areas where the forest grows more than it is used.
Metsä Fibre provides Kurikka Timber with consistent quality, responsibly produced pine sawn timber. With our high-quality sawn timber and delivery reliability Kurikka Timber is able to ensure the efficiency of its own production and the quality of its products, thus fulfilling the promises made to its customers.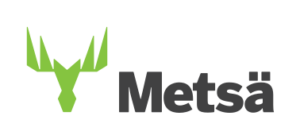 Read more about Metsä Fibre's operations and sustainability
here
.